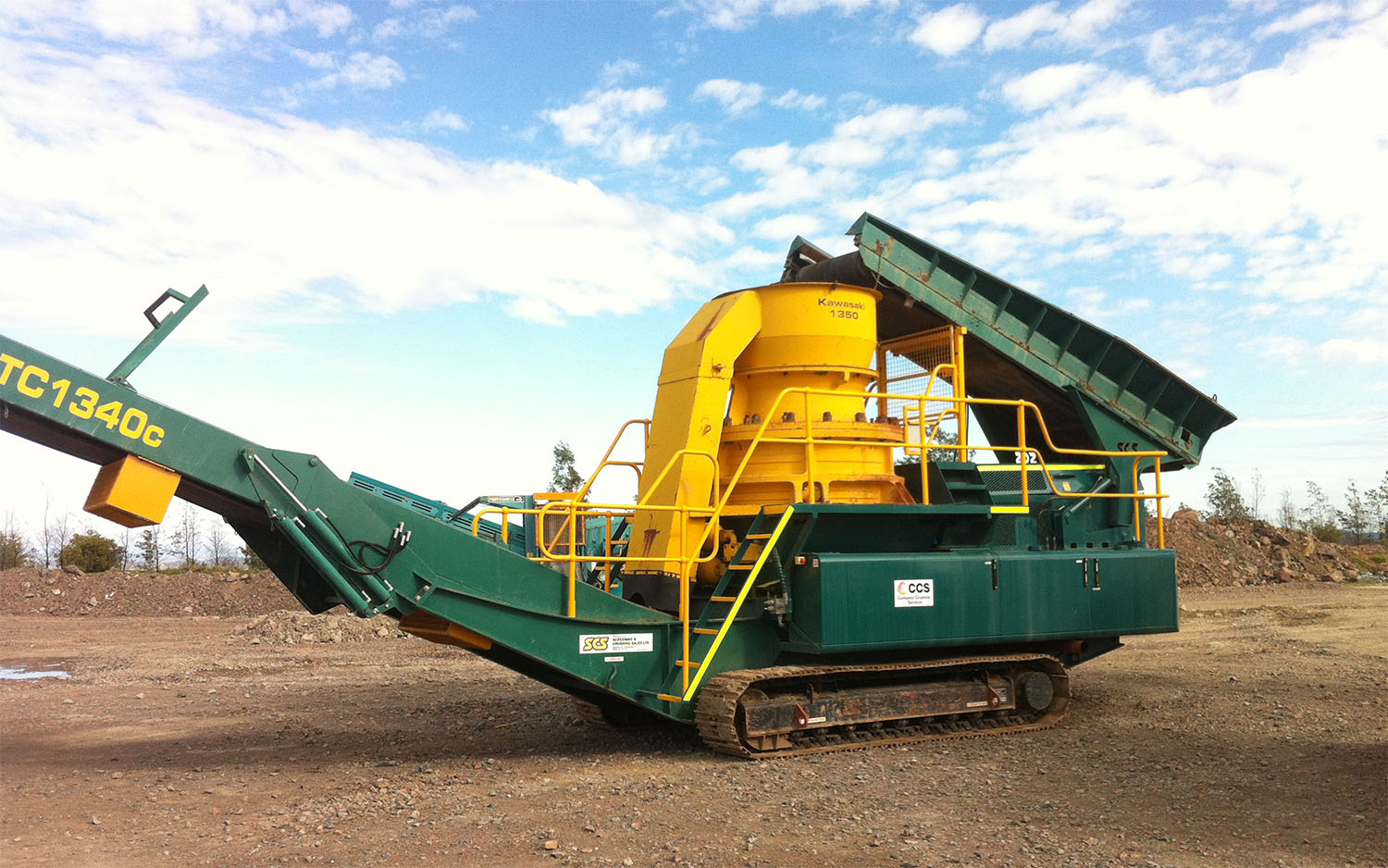 Large cone up to 400TPH. Can be direct feed from primary crusher with all in feed or closed circuited with screening plant.
Engine: Cummins M11
Max Feed Size: 300mm
Transport Height: 4m
Transport Width: 3.110m
Transport Length: 10.2m
Weight: 37.5ton

* Capacity is based on the conditions that the density of the feed material is 1.6kg/m3 (with no particles smaller than the setting included) and that material having compressive strength ranging from 1000kg/cm2 to 1250kg/cm2 is fed into the crusher uniformly and continuously in quantity and particle size.