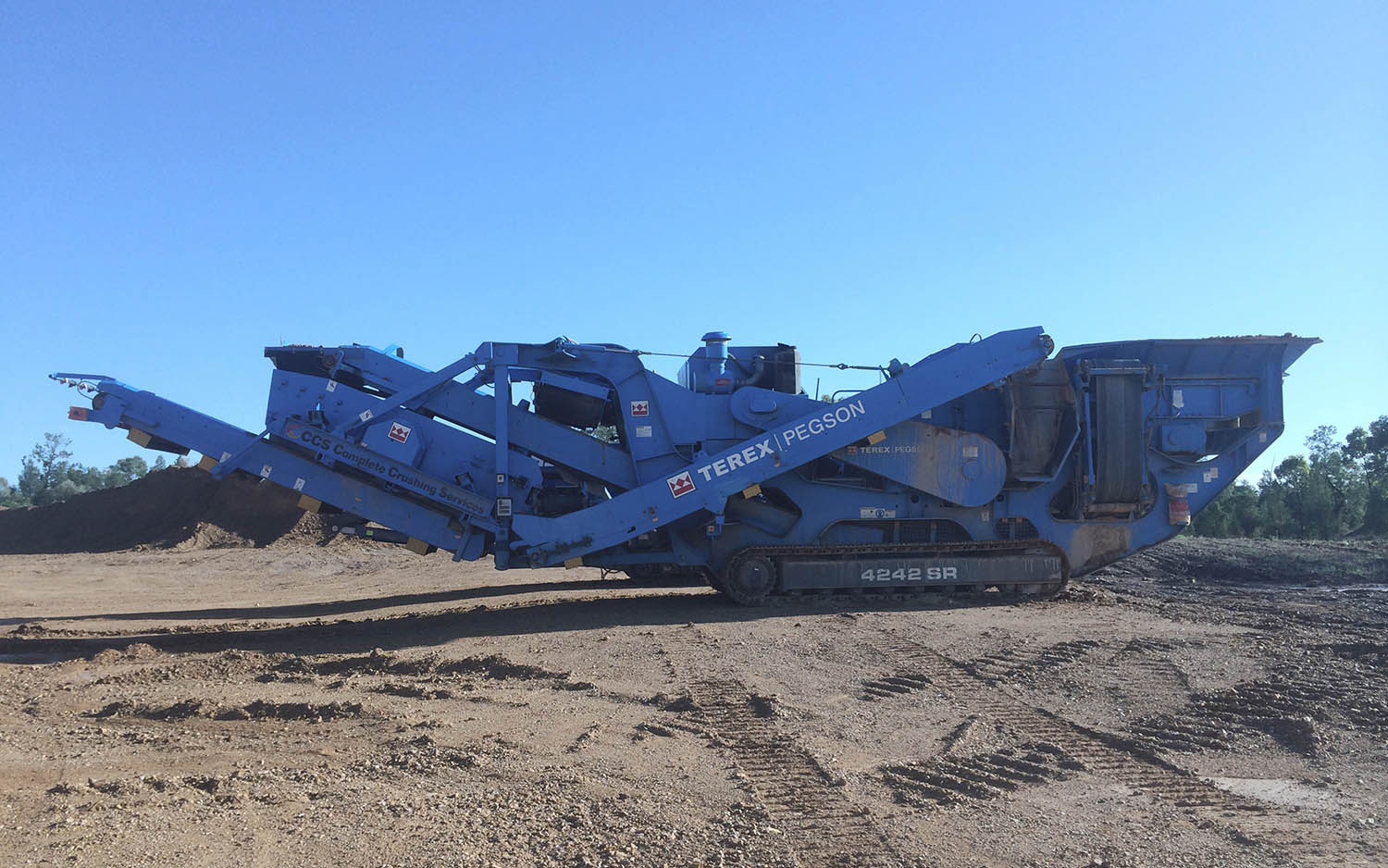 The demand for a single crushing and screening unit capable of producing controlled top size of finished product in closed circuit has led TEREX Pegson to design and manufacture the 4242SR plant.
The 4242SR is based around the acclaimed 428 Trakpactor and comprises a complete crushing, screening and stockpiling unit built onto one tracked chassis.
Engine: CAT C9
Max Feed Size: 500mm
Transport Height: 3.5m
Transport Width: 3.1m
Transport Length: 16.4m
Weight: 40.5ton
Suitable for primary and secondary applications in quarrying, contracting and recycling, the 4242SR has outstanding performance characteristics with capacities up to 360 tonnes per hour. Up to four product sizes, depending on the set-up, can be produced and stockpiled. Alternatively, oversize material can be recirculated back to the crusher via an on-board conveyor system to give a guaranteed finished top size.