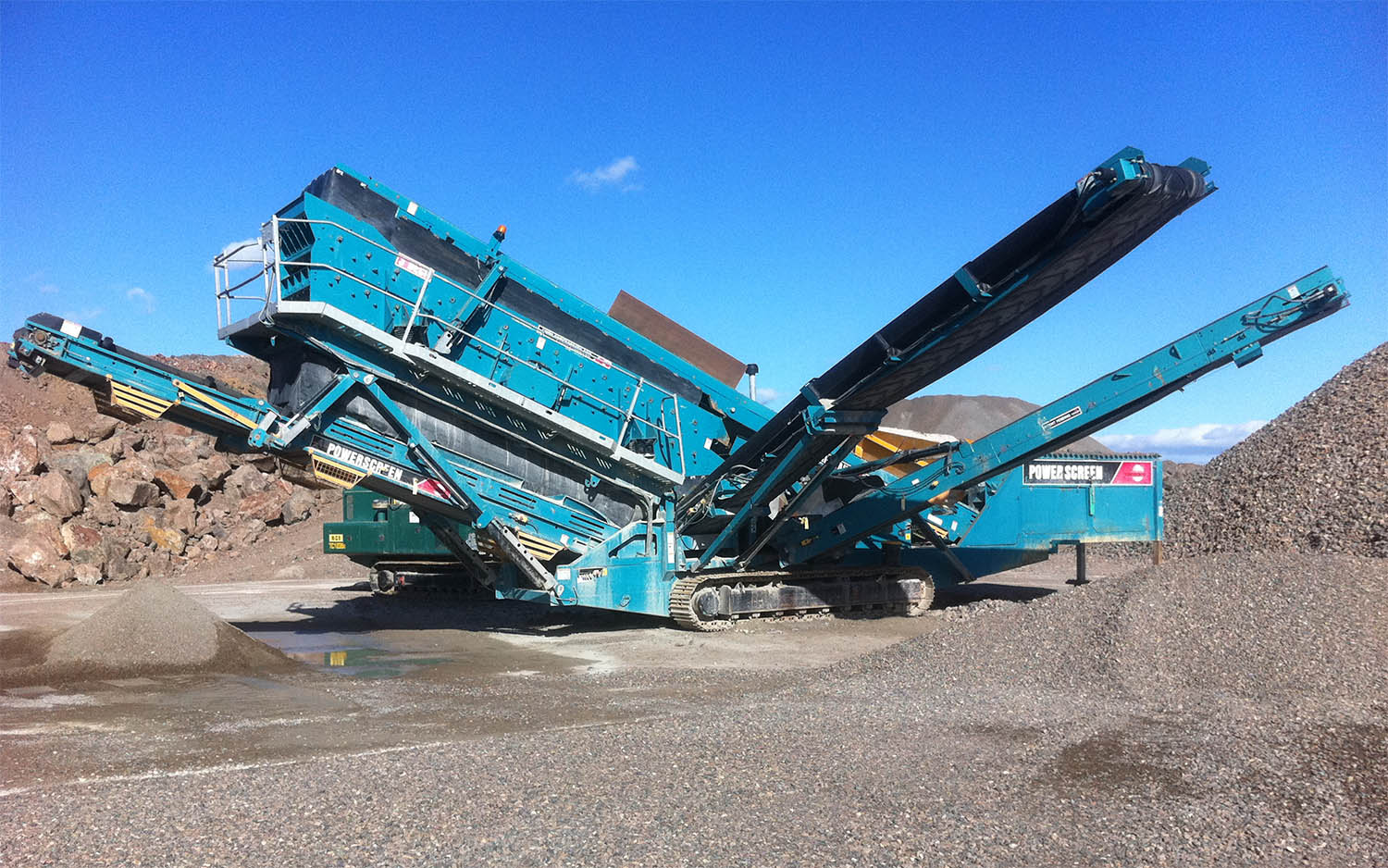 Powerscreen Chieftain 2100X
The Powerscreen® Chieftain 2100X 3 deck (20×5) is designed for medium to large scale operators who require large volumes of high specifications products. The Chieftain 2100X is the largest model to feature a high capacity hopper, belt feeder and radio controlled tipping grid.
Engine: CAT C4.4 ACERT
Max Feed Size: 240mm
Transport Height: 3.5m
Transport Width: 3m
Transport Length: 17.6m
Weight: 37.4ton
Key features include a patented hydraulically folding recirculating conveyor on the 3 deck version eliminating the need for a crane on site and a 2 bearing screen with adjustable screen amplitude and hydraulic screen angle adjustment.
User benefits include a quick set-up time (typically under 30 minutes) with hydraulically folding conveyors and track mobility, class leading stockpile discharge heights and a drop down tail conveyor to aid screen changes. Also used in closed circuit applications.