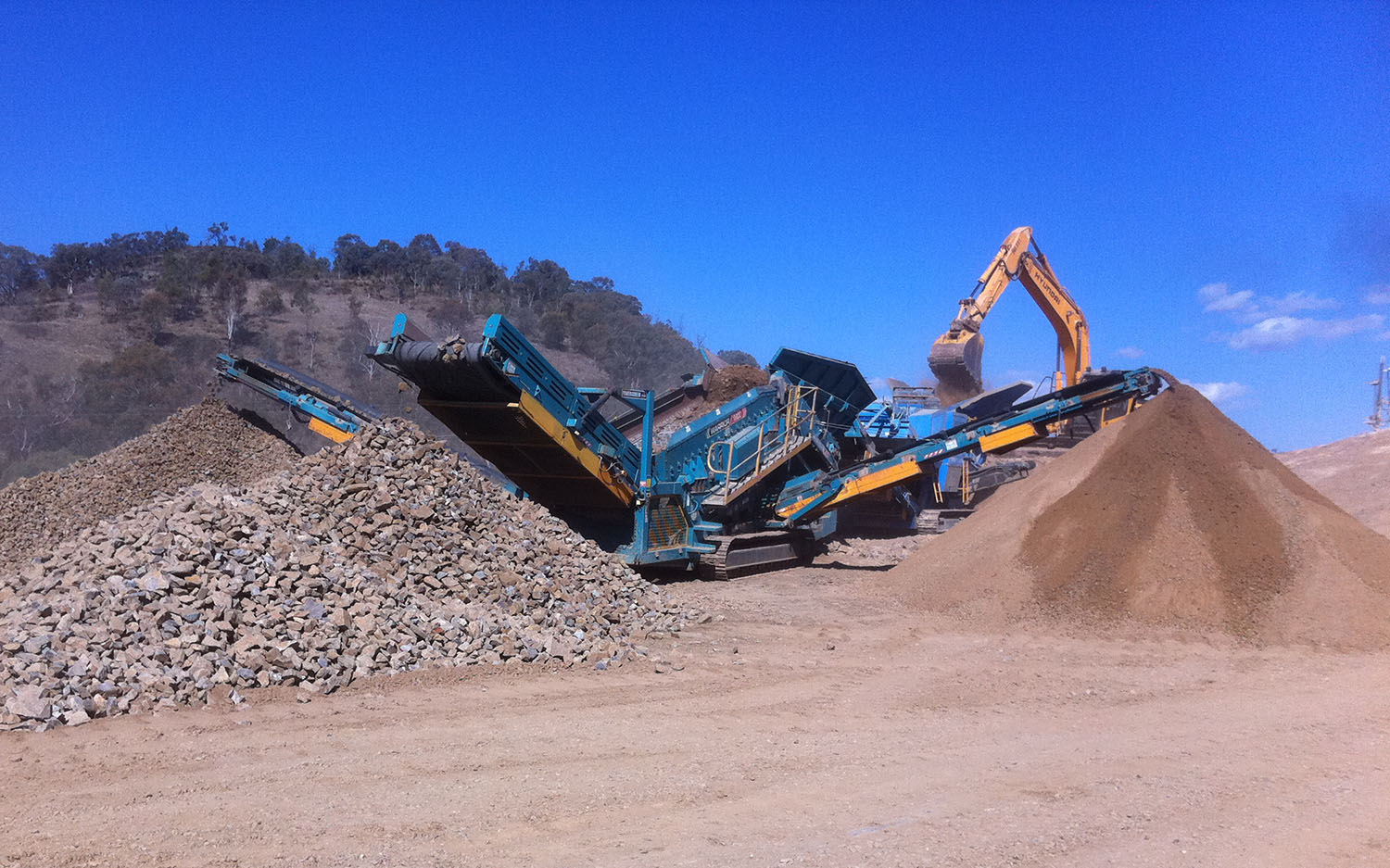 The Warrior 1800 2 Deck (16×5) screen is designed for medium to large operators, where high capacity and throughput our paramount, the Powerscreen® Warrior 1800 is a tough, heavy duty machine built for screening, 2 or 3 way splitting and stockpiling in quarrying, recycling, construction and demolition aggregates and top soil applications. It can take material up to 1/2 metre.
Engine: CAT C4.4 ACERT
Max Feed Size: 600mm
Transport Height: 3.4m
Transport Width: 3m
Transport Length: 15.4m
Weight: 30ton
With low ground pressure crawler tracks the Warrior 1800 is highly mobile. The versatile screen accepts a wide range of media options including bofor bars, finger screens, woven mesh and punch plates.